Today's customers at Matcha Stand Maiko (10/9)
We'd like to express our thanks to all of our to customers again today and to those who took the time to be featured on today's post!
☆Today's featured customer(s):
Two siblings from Japan
☆Product(s) ordered:
Vanilla and matcha soft serve
☆Comments:
We're here with our mom and dad on vacation and we were excited to get some ice cream again today. The ice cream is so good and it's our third time this trip getting it! We'll be back again before we leave. Thank you.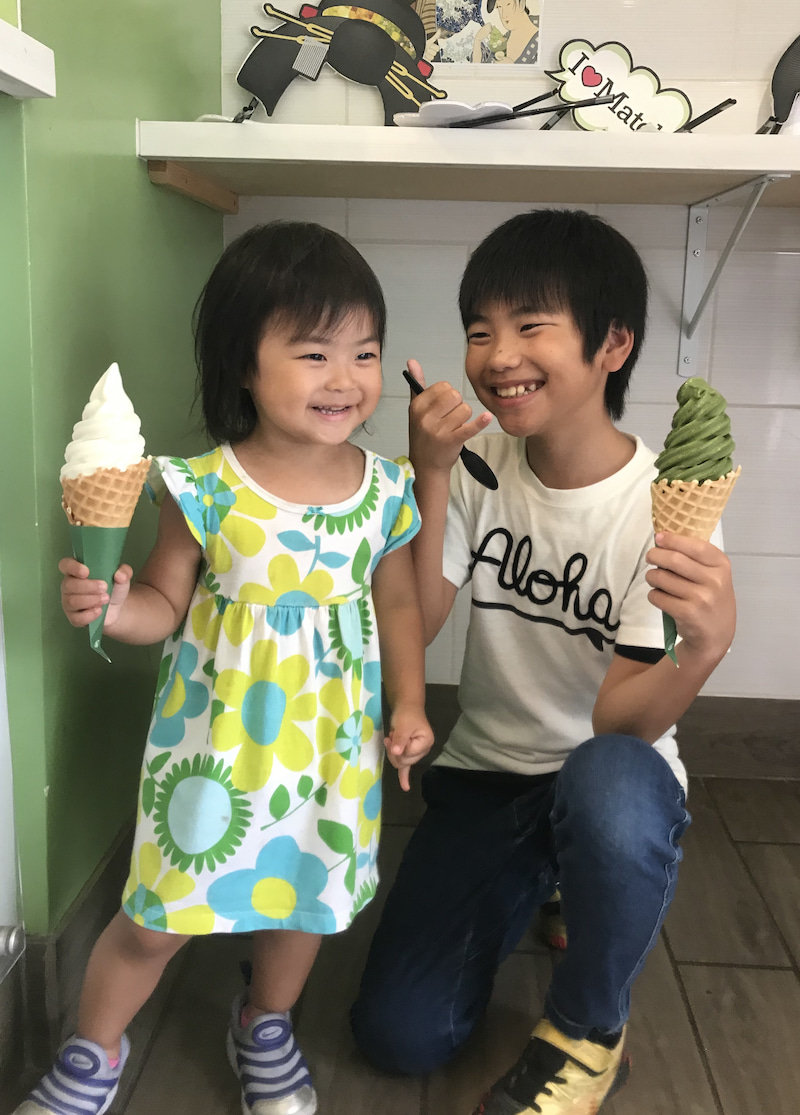 Thanks again to all of our customers today!